Splendour In The Grass
Splendour In The Grass contemporary music festival has quickly become a must-attend event in the busy Australian music schedule. This festival is a hot mid-winter ticket that is much anticipated, so get in quick as tickets sell out just hours after they're released each year.
Like Bluesfest, Splendour organisers take a green approach to the festival organisation and try to minimise adverse environmental impact by providing e-tickets, an on-site recycling program and the choice of purchasing a 'green ticket', the extra cost of which was donated to green initiatives such as renewable energy sources.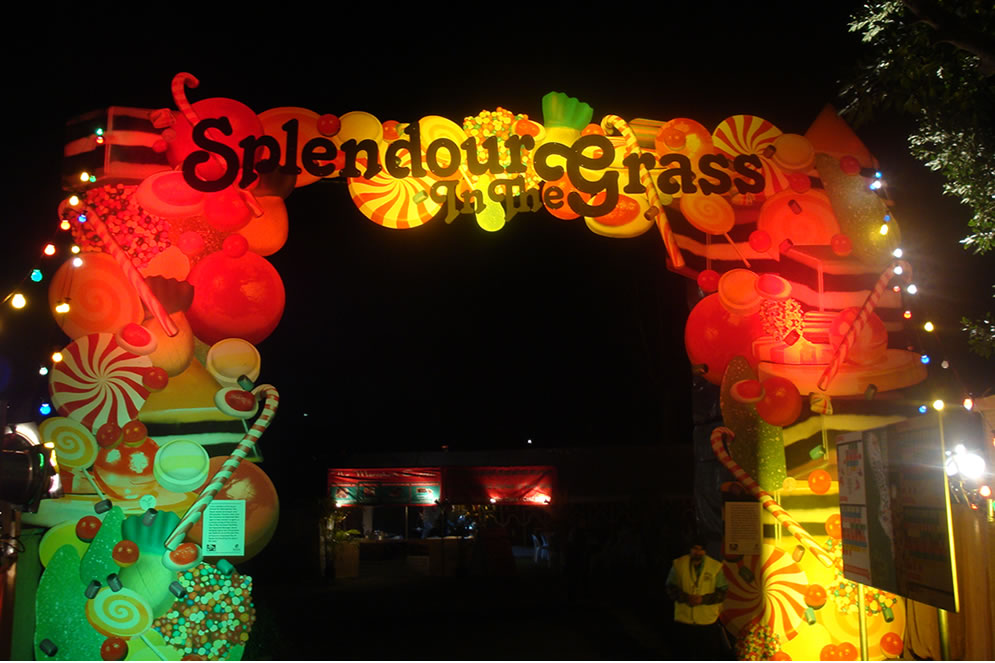 The festival includes a market of handicrafts food, drinks and theatre, and is supported nationally by radio and TV stations.
Last years lineup brought the Bloc Party, Arctic Monkeys, Kaiser Chiefs, Lily Allen and The Horrors and Magnolia Electric Co, while the 2012 lineup included diverse acts such as Sigur Ros, Devo, Band of Horses, The Presets, Lyrics Born, Vampire Weekend and The Vines, making the release of the 2009 lineup much awaited. The festival takes place across four main tent areas that include two main stages, an indie stage and a tepee dance area. DJs play at several of the bar venues and there are art projects that dot the site. 2012 highlights included Sigur Ros, who entranced the crowd with the ethereal sounds, the costumes, hats and fun of Devo, bursting onto the stage and bringing their brand of fun to a new generation of fans and Band of Horses, whose guitar-based sounds were a talking point.
Splendour 2013 will be held just outside Byron at Yelgun. Although camping is available at the site, there are many other accommodation options closer to Byron Bay, with buses running to the festival from the town and parking at the site. For maps of the area contact the Byron Bay Visitors centre