Byron Bay Film Festival BBFF
BBFF2014 will run from February 28th to March 9th. As entries have only just opened filmmakers Filmmakers are able to access our Early Bird deadline prices.
BBFF encourages filmmakers and audiences to 'Open Their Aperture' – to open their eyes, minds and hearts to new possibilities and experiences. The range of films we screen is diverse and dynamic – Our team is passionate about supporting independent filmmakers in all stages of their careers and we believe in creating positive opportunities wherever possible – showcasing the amazing works of talented creatives to an open, intelligent audience as well as some well connected, highly respected Judges. The festival features an award for the Best Young Australian Filmmaker which is open to Australian Director's under 25 and offers young Australian filmmakers reduced entry fees for their films.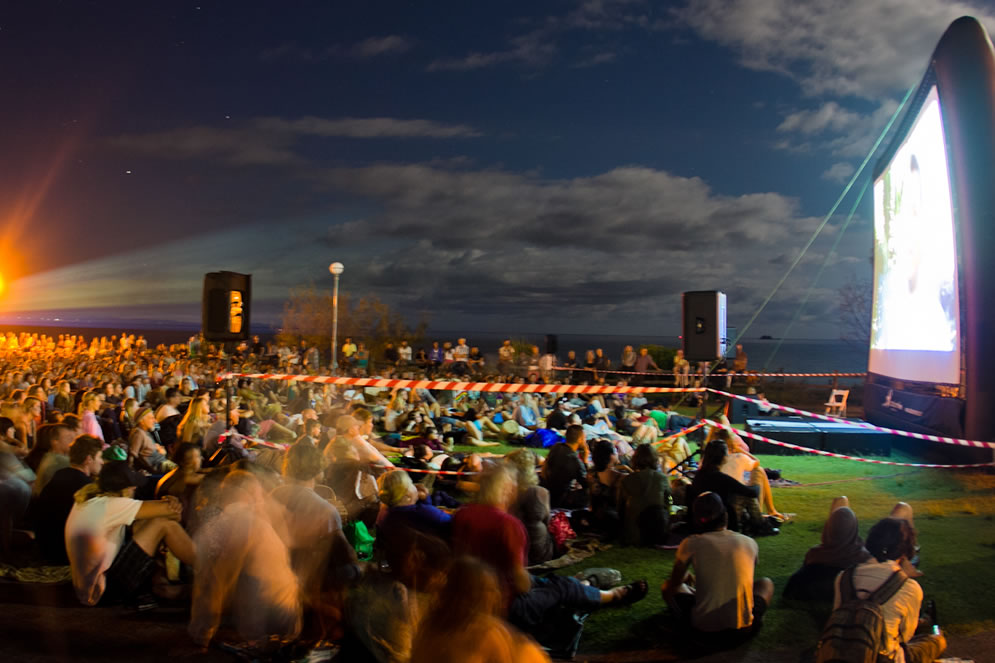 All films entered will automatically be considered for nomination in any award categories that the film might qualify for during the selection process. BBFF awards include but are not limited to Best Film, Documentary, Short Film, Drama, Cinematography, Surf Film, Animation, Experimental Film, Environmental Film, Music Video, Best Young Australian Filmmaker (open to Australian Director's and Producer's under 25.) & an award for the Best Local Film. The Byron Bay International Film Festival is open to films of all lengths and all genres. Films in competition must have been completed after Jan 1st 2011. All the information regarding entry can be found by following the withoutabox link above.
All accepted Filmmakers are encouraged to attend the festival to meet the festival team, other filmmakers and their audience. Byron Bay audiences are exceptionally warm and expressive and each year the number of attending filmmakers grows.
Beijing Punk's Shaun Jefford says "This is one of the coolest fests out there – and I've been all over the world with my films. International and personal, a wholly positive experience."
My Suicide's Director David Lee Miller said of the festival "We have traveled with our film, My Suicide, from Berlinale to San Francisco, and the Byron Bay Film Festival is absolutely world class – Film maker friendly, professionally run, and featuring top notch, bleeding edge independent films. Add the inspirational setting and the people, and the gestalt is pure magic"
Filmmaker Andy Mullins whose acclaimed short film Minnie Loves Junior had its Australian Premiere in Byron said "We have travelled all over the world with Minnie Loves Junior, and the program at Byron Bay was one of the best I have seen, let alone had the privilege of being a part of".